Primary Medical Care
Preventive Care
Weight Loss Consultation
Annual/School/Sports/Pre-Employment/Insurance Medical Physicals & PPD
Cancer Screening
Travel Medicine
STD Screening
GYN Exams
All Lab Tests
Walk in Clinic
Referrals and Refills and More
Book Your Appointment Today 网上预约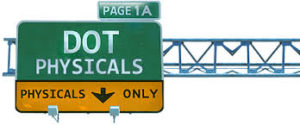 DOT Exam
Make an appointment today with National Registry Certified Medical Examiner Dr. Ziqiang Zhu. (National Registry # 3461311828)
​DOT certificate is good for up to 24 months. Renew your DOT/CDL certificate today.
Call 718-888-0722 for same day appointment.
​We will provide the exam forms for you to submit, and the exam results will be electronically submitted to FMCSA on the same day.
When you come in:
Avoid coffee or energy drinks the day of your exam as it increases blood pressure.
If you wear glasses or a hearing aid to drive, please bring them with you.
Bring a complete medication list. The list should include every medication you take including the dosage
If you have any health conditions, bring the name and contact information for the doctor who treats you for each condition. Conditions like high blood pressure, diabetes, or sleep apnea typically require additional paperwork, such as sleep test results or stress test results.
A urine collection is required so avoid urination immediately before your appointment
What can I expect during the DOT Physical Examination?
–A Physical Examination
–Checking your blood pressure and heart rate
–Vision Test
–Hearing Test
–Checking your Urine
Does DOT Physical Examination include drug test?
–DOT Physicals do not need drug testing. However, the company you work for may require a drug screening.